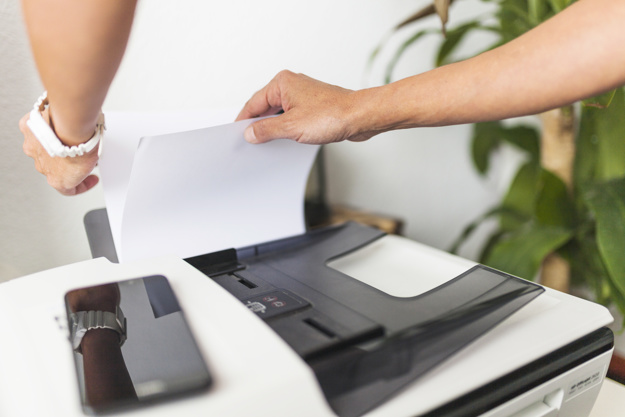 Paper jamming and nozzles are common problems in printing and photocopying. One of the reasons is the compatibility of the paper to the machine. That is why it is important to use paper that is compatible with the machine.
There must be a problem with the quality and the type of paper. That is why this problem exists. To avoid these kinds of problems, you can check some recommendations from the manufacturer or online. Following recommendations will guide you on what paper you should buy for your photocopier and what you should do in-case similar problems will happen again. Though copier leasing companies help you with these problems, it is also better to know what paper you should consider using.
There are different types of paper that you should know. Some of them have different sizes, textures, weights, widths, and many more. That is why to prevent confusion, you must know a few things that could help you to pick the best paper for your photocopier.
1. Weight
There are times that you can't differentiate the paperweight and you consider them all as light, but you don't know that it may be too heavy for your photocopier. Paper also has different weight scales. A bond paper weighs around 24 to 71 pounds, and it is perfect for inkjet printers, other papers that are heavier than bond paper may not be good for those printers or photocopiers that can only be lightweight. You have to know how much weight your machine is capable of.
2. Brightness
Papers also have brightness. The paper's brightness is usually shown in numbers between 1 and 100, and a printing paper comes within the high of 90s. Brighter than that will give you a different result which is more high contrast and sharper in text, and it does the opposite if the brightness of the paper is 90 below. However, to determine the paper's brightness, you can just compare them side-by-side, and you can easily differentiate which one is the brightest and darkest.
3. Opacity
You may notice that paper does sometimes 'bleed' in the results of printing. The reason for this is not the volume of the ink but the opacity of the paper. Some papers are almost see-through, while others are not. That is why you have to know the perfect opacity to prevent your print from 'bleeding.' An inkjet photo paper has an opacity level of 94 to 97. This is the highest opacity that is perfect for less 'bleeding' print. However, the opacity also depends on your photocopier needs, whether full opacity or lesser.
4. Texture
Just like cardboard, papers do also have textures. There are two common textures which are the gloss and matte finish. For gloss, it usually dries slowly due to the coating of the paper, but this is the best use for your printed photos so that they will come out glossy. And for the matte, it is non-reflective, the total opposite for the gloss finish. Though matte are thicker and you can use both sides for printing, unlike gloss finish.
After considering the paper, you can also consider the machine that you will use. Some machines are expensive if you are going to purchase them. That is why there is copier leasing in Riverside offers a much affordable price, and you can even buy an extra set of paper for your new machine.
Though there is a lot of copier lease, you can find a copier leasing in Riverside that has copier leasing services, especially if you have a problem like paper jamming. Their services are free, and they offer the latest photocopier that you want. You can just check out the copier leasing services in Riverside and have their services for free.
Considering the paper is not good if you don't consider the machine that you will use. Some machines are sensitive, especially in printing and photocopying. Not all times that paper is the problem but also the machine itself. That is why you have to be aware, so you can prevent these problems in future use.