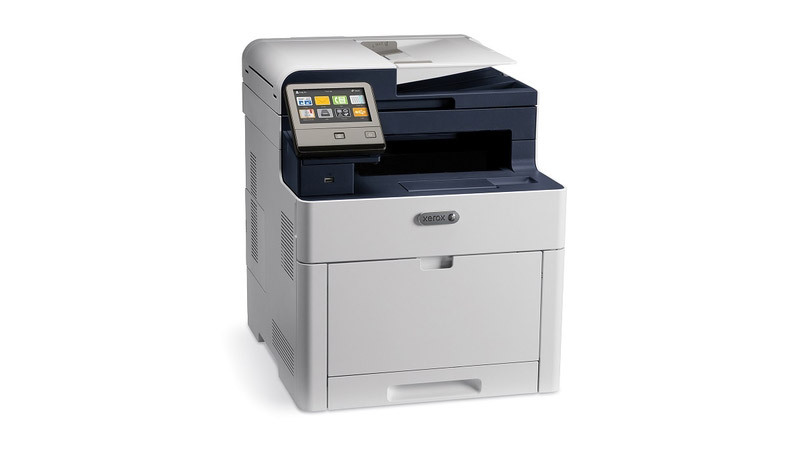 Have you been looking for a printer that you can use for your office printing needs or just want to have something to use when you work at home? With the fast development in technology, there are a lot of newly developed and improved printers. If you are having difficulty finding the right one for you, let me introduce Xerox WorkCentre 6515. It is one of the best printers there is in the market.
If you are in Riverside and you are looking for a Copier in Riverside for your business, you may contact Clear Choice Technical Services in Riverside. You can ask about Copier Leasing Services in Riverside, Copier rental services in Riverside, and Copier Repair in Riverside.
It has many features that you might be looking for in a good quality printer. This printer also offers a lot of services. It can print, fax, scan, email, and copy documents. An all-rounder printer that you'll never think of letting go of.
Multifunction Printer
Xerox WorkCentre 6515 is a multifunctional printer that can give you the satisfaction you are looking for when it comes to printers. A team can use this printer with 2 to 7 users. It is a convenient printer that every team must have because of its unparalleled multifunction in its productivity.
It can be integrated easily on your desk or a shared workspace. Its color quality in printing is incredible. It can also support the legal paper size when printing your documents. Xerox WorkCentre 6515 has two models: Xerox WorkCentre 6515/DN and Xerox WorkCentre 6515/DNI.
Specifications
These two models have the standard function of copying documents, scanning documents, sending them via faxing or email, and printing documents. Their printing speed is up to 30 ppm, whether colored or black and white. It also has a duty cycle of up to 50,000 images per month. It has up to 1200 x 2400 as maximum print resolution.
It has a standard 2G maximum for print memory and 1.05GHz for processors. Both can be connected to mobile phones. But only the Xerox WorkCentre 6515/DNI has the wireless feature. Its first page-out-time for printing is 7.4 seconds for colored and 8.7 seconds for black and white. While copying, it has 9.7 seconds for black and white and 11.5 seconds for colored.
It has three trays to put your papers in for printing. The first tray has 50 sheets of capacity, and it is the manual feed slot. The second tray has 250 sheets of capacity. Last but not least, the third tray has 550 sheets of capacity, but this tray is used optionally. The output capacity is 150 sheets.
Its power consumption is 350 W, and its standby is 51 W. It has a power save of 1.1 W, and its warm-up time from its power-saving mode is 27 seconds. Its temperature when it is operating is 41-90 degrees Fahrenheit. Its relative humidity while operating is 15-85% RH when non-condensing. It weighs 67.7 lb (min) (30.7 kg (min) and its minimum dimension is 16.5 x 19.9 x 19.7 in. (420 x 506 x 500 mm).
Certifications
BIS
CE
EAC
FCC 47CFR15-B
FCC 47CFR68
GS
ICES/NMB-3 "A"
ISED DC-01
NOM
UkrSepro
c TUV us
EPEAT
Energy Star
This certifies that Xerox WorkCentre 6515/DN and Xerox WorkCentre 6515/DNI have passed the guidelines for electronic products. This can assure customers that what they are buying is safe to use. It is also easy to use, for it has a mobile-like feature that is very easy to navigate.
Security
It has a security feature that helps block any threats that you might encounter unknowingly. This gives you the assurance that you can use the machine without worrying about any leakage of information. Its security has an authentication feature that only the users have, so you won't have to worry about anybody accessing your files in the printer.
With the features listed above, this printer is one of the best. This printer is of good quality that can be used in the office or at home. You won't regret buying this printer for yourself and your team.