Copy machines have fulfilled their purpose basically to produce copies, scan documents, network printers, and many more services that made manual labour for offices pretty easy. Copy machines, which is also commonly called photocopier or photocopy machine, particularly works as technological device that produces copies or replicas of text, design, and graphic material by the use of light, heat, and chemicals needed to replicate. 
Getting the best and updated machines for your office produces the best results, especially if you have these assets and the benefits of modern technology. Hidden from most business owners, a copy machine can be the hidden treasure investment that can help your business venture grow incalculably. If you want to modernize your business, you have to modernize your equipment. Because this is all about putting efficiency and productivity in the streamline, we get to figure out the key to getting more work done in a small amount of time.
Consider the impact of having a modern copy machine by checking out these five noteworthy features that will exceed your expectations and this will probably make you want to look for a modern copy machine.
Secure Print Release and User Recognition
Have you ever felt the nerve out of your stomach when you suddenly hit the print button and you have to run to the printing machine before anybody gets to peek at the confidential paper you printed? With the modern copy machine, you can reserve the file for printing and your printer will hold the file in privacy until you swipe your badge or security ID into the printer. See? Unlike the old printer, the modern copy machine asks for permission.
Auto Duplexing
The modern copy machine can actually print on both sides of the page automatically. You do not have to waste time printing all the odd pages first before flipping to print the even pages. Not only does it save paper, but your time and effort as well.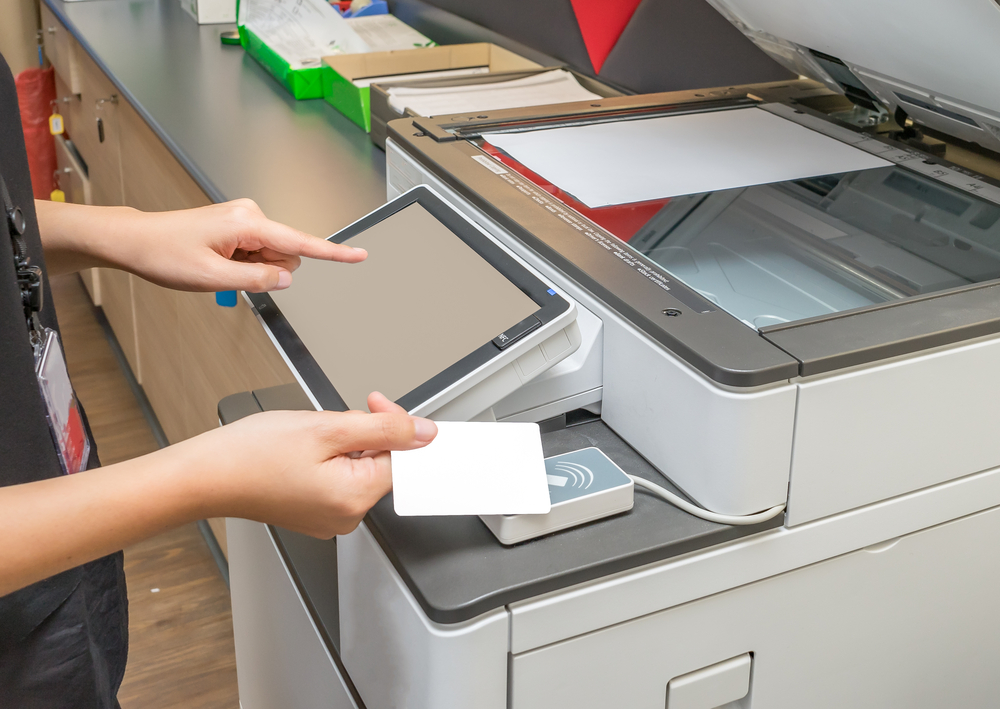 Copy part of the page
With this modern machine, you do not have to worry about copying unnecessary texts or images you do not need in the intended copies you will make. This modern copy machine allows you to choose which only part of the page it will replicate.
Collate and Staple
Honestly, stapling, hole-punching and binding require much manual work and time that cannot be any less tiring to do for busy employees. If your current copy machine does not collate and staple your printed booklets, you better look for a modern copy machine that can do all the small-scale yet time-consuming tasks.
Print from Mobile
Admit it: Keeping our documents always on the softcopy form seemed very trivial and kind of silly especially in fieldwork. Modern copy machines allow you to practically print directly the file from your phone or tablet to a hardcopy document. Plus, there's another remarkable bonus, mobile printing can print anywhere in your office without first having to go back to your desk. Lifesavers for forgetful or easily distracted people, huh? That's why this is the best modern copy machine feature that brings convenience to busy office employees. 
Copy machines, just like all the technology and appliances we have, have evolved progressively over the past few decades. Finishing the work in quality and quickly can stretch the margins, making us efficient during working hours, and letting everybody come home on time. Switching to a modern copy machine is not a luxury, but an essential that will reap privileges in the streamlining of your growing business. 
If you are in Riverside and you are looking for a Copier in Riverside for your business, you may contact Clear Choice Technical Services in Riverside. You can ask about Copier Leasing Services in Riverside, Copier rental services in Riverside, and Copier Repair in Riverside.